Apple sued for hosting iTunes track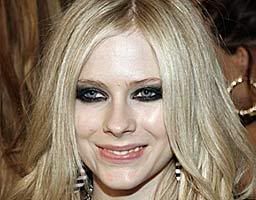 TORONTO (CP) - Canadian punk princess Avril Lavigne is being sued by U.S. songwriters who claim that her smash hit "Girlfriend" sounds suspiciously like a track they took up the charts in the 1970s.

Lavigne's manager, Terry McBride, says the pop starlet is one of several people named in a lawsuit filed July 2 that alleges striking similarities to the Rubinoos song "I Wanna Be Your Boyfriend."

The group's founder, Tommy Dunbar, filed the suit in California's Northern Federal District Court and also names Lavigne's publishing company Avril Lavigne Publishing and Lavigne's songwriting partner Dr. Luke as defendants.

McBride says from Vancouver that the claim is baseless, noting that a musicologist he hired to study both tracks has deemed them completely different songs.

Still, McBride, also CEO of Nettwerk Music Group, admitted that he is considering settling the suit out of court if the costs of defending the case prove too high.

The suit comes on the heels of a jab at Lavigne by fellow Canuck songstress Chantal Kreviazuk, who recently suggested to Performing Songwriter magazine that Lavigne stole one of her songs for the disc "The Best Damn Thing."


Source

To listen to "I Wanna Be Your Boyfriend", visit the Rubinoo's Myspace page and compare for yourself.

Personally I think Girlfriend is a complete Frankenstein of a whole host of songs, but the "Hey! You!" part is uncannily similar.